Music & Brunswick Stew both have a place at the table!
I love meeting neat people with a passion for what they love and that are also foodies! Songwriter Gail King answered my call for musicians and foodies to send me a recipe. Her story about cooking and love of family rang home. Without the story behind the food then a recipe is just that, a recipe. Gail has just had one of her songs, Second Place, picked up by country music artist Shari Bales - You can hear a sample of that HERE.
Hey Gail, ice breaker question to get us going. Where did you grow up and are you a Southern or Northern lady?
I've always been a southern girl. I was born and raised in North Carolina, and although I grew up in the city, I've always had country roots. My mother was raised in the country, in a large farm family, the youngest of seven. My Dad grew up in the country, too, the youngest of six.
My mother and father were hard-working folks. Dad was a truck driver, and mom was a homemaker. She was truly a jack of all trades! She was an unbelievable southern cook, seamstress, and gardener; and she always loved to decorate and "make" things!
How did music come into play?
I started writing songs as a teenager. It was something I loved to do, and it came to me naturally. Cooking and music came together then; when growing up, my home was always filled with the smell of something delicious cooking and wonderful music playing. My mother loved country music! She absolutely loved all the old greats: Hank Williams, Lester Flatt, and Earl Scruggs. She had an old Gibson guitar, and I will always have memories of her pulling that guitar out to play and sing along as she listened. While they say country music is three chords and the truth, the truth is, my mama probably only knew two chords, but she certainly felt it!

Who were your favorites?
I fell in love with Patsy Cline the first time I heard her singing "Crazy." That beautiful voice touched something deep inside me. My brother was eleven years older than me, and he loved Merle Haggard and George Jones, as well as the soulful music of Marvin Gaye, Stevie Wonder, The Four Tops, Temptations, and the incredible Johnny Rivers. So as I grew, I drank it all in. I fell in love with Kris Kristofferson, Rita Coolidge, James Taylor, Carole King, Elton John, the Beatles, Dolly, Reba, Alabama, Steely Dan, Creedence, and sooo many more. I joke that "I was raised on country music, weaned on rock and roll; one touched my heart, the other's in my soul."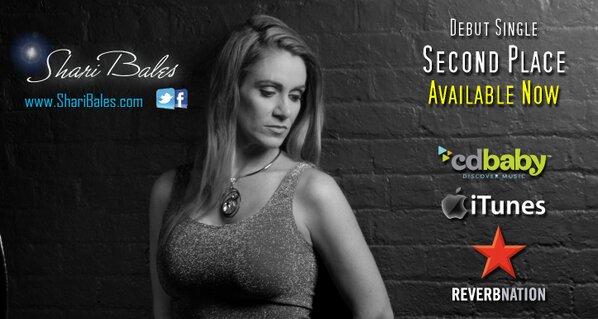 When did you decide to move to the Music City?
I always dreamed of living in Nashville and being surrounded by all its wonderful musicians and music. I traveled to it a few times, and that kept the dream going. However, as it does with so many, life called, and I was to wear many hats before finally being able to see my dreams come to fruition. The years went by, and as I traveled along my life journey, experiencing love, loss, etc., I was gaining inspiration for future songs.

My mother talked to me a lot about my music. She would sit and listen as I sang her a new song, and I can still remember her sweet face as she told me how good it was. Yes, every songwriter's mother probably tells their child the same thing, but she knew the dream I had in my heart, and how much I longed to make it a reality.

My dad passed away more than twenty-five years ago, and my mom passed five years ago. I moved to Nashville three years ago and have been busy writing, going to writers' nights, getting some songs demoed, etc. It has been a super busy few years, and I have stayed faithful, focused, and so thankful to be here.
And you've made some strides!
Last year I had a new upcoming country artist, Shari Bales, who has a powerhouse voice, hear and want to record/release two of my songs. Her debut single, "Second Place," was just released Feb. 26, and another song is tentatively slated for release later this summer. I am also working on new material and am involved with a couple of very exciting projects! It has been a very blessed year! If nothing else, I hope I can serve as an inspiration to my children, and to others, to "Never give up on your dream!!" For true happiness ... follow your passion.

How does cooking fit in?
When I'm not writing, I love decorating and cooking! My mother and grandmothers were exceptional southern cooks! Cracker Barrel doesn't know the half of it!! Chicken and dumplings, fried chicken, meatloaf, turnip greens, skillet cornbread, banana pudding, and, goodness, the biscuits, cakes, and pies! Growing up, I can remember going out in the country with my mama to pick fresh strawberries, cucumbers, green beans, and corn, or stopping by local farm stands and produce markets to buy fresh veggies and fruits from local farmers. I have fond memories of those summer afternoons sitting with her in the backyard, "shucking" corn or snapping beans!
You being from North Carolina; I'm sure BBQ or Grilling was involved!
There was nothing my dad loved more than grilling! Goodness, I can almost taste those steaks and burgers now and visualize us all gathered around that picnic table in the backyard.

You mentioned Quick & Easy when we talked, how does that fit into your love of traditional family...Southern style, meals?
While I most certainly LOVE southern cooking, I also love trying out new recipes, exotic dishes, and coming up with my own creations, too. I'm thrilled when I come up with a recipe that reminds me of that home cooking but is super quick and easy!! Like most women on the go, that is always a bonus!


Makes sense, so what recipe did you decide to share?
I could share one of my mother's delicious recipes with you, but, instead, I decided to share a recipe I thought of one night while eating a barbecue sandwich! I guess we can just call it "Gail's Quick and Easy Brunswick Stew."
This delicious stew is ready to eat in under 30 minutes, but it gets more flavorful the longer it simmers. This is perfect for potluck suppers, and it is a great dish to carry new (or under the weather) neighbors. It is also the perfect dish to whip up if you should have unexpected company drop by. Hope you enjoy!!

Gail's Quick and Easy Brunswick Stew
(Serves 6)
Curly's Pulled Pork w/ Barbecue Sauce (hickory smoked) 18 oz. container
A bag of frozen vegetable soup mix (with carrots, lima beans, okra, potatoes, etc.)
15-ounce can of crushed tomatoes
A bag of frozen corn
3-4 cups of water
Pepper
A dash of salt
Directions
1. In a large microwaveable bowl with a lid, empty your bags of vegetable soup mix and corn. Follow directions on the bags regarding water and length of cooking time. (Note: I always add a tad more water, and increase the cooking time a couple of minutes to insure the veggies get tender.)

2. While the veggies are in the microwave, place the Curly's meat in a frying pan (or skillet). Heat over medium-low heat for approximately 15 minutes, keeping it stirred. Stir in some of the crushed tomatoes and water to help keep it from sticking.

3. In a very large pot, pour the remainder of the crushed tomatoes, a couple cups of water, and heat on medium, keeping stirred. When veggies are done, stir them in. Season with salt and pepper.

4. Once the meat is thoroughly heated, gradually add it to the vegetables, keeping it stirred. Add in the remaining water. (More or less, depending on how thick/thin you prefer the stew.) Simmer on low until all the combined ingredients are good and hot.
Gail King is a song writer and you can follow her on twitter @gailkingsongs